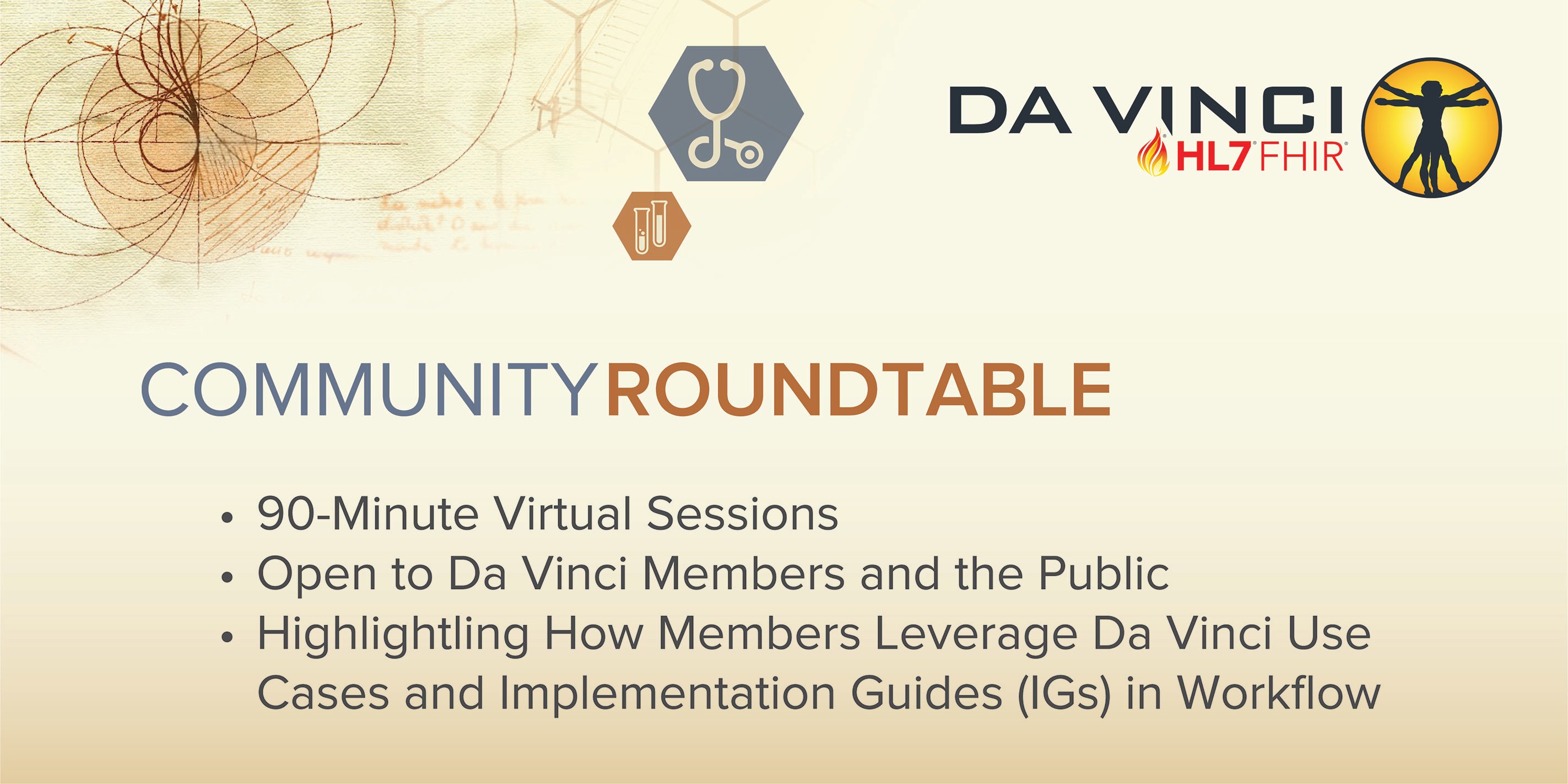 The HL7 Da Vinci Project's August Community Roundtable to be held August 24 from 4:00 – 5:30 p.m. ET
Da Vinci's Community Roundtable returns after a summer hiatus with a powerful program highlighting a real-world implementation of Da Vinci's Prior Authorization Implementation Guides.
"Celebrating HL7 FHIR's Success: From Champions to Prior Authorization Implementers," will begin with a program update and brief recognition of the 2021 HL7 Da Vinci Community Champions, showcasing individuals making significant contributions to advancing value-based care by leveraging HL7 Fast Healthcare Interoperability Resources (FHIR®) and making the outputs of Da Vinci real.
After the updates, representatives of the 646-bed health system UC Davis Health, the 25.4-million-member payer Centene, and technology solutions vendor InterSystems will discuss their Da Vinci prior authorization journey and the benefits achieved to date.
Presenters for next week's session include:
Howard Cohen, Director, Advanced Technology Team, Centene
Michael B. Marchant, Director, Health Information Exchange, UC Davis Health
Lynda Rowe, Senior Advisor, Value-based Markets, InterSystems
Mahesh Siddanati, Vice President, Digital Solutions and Product (Regulatory and Quality), Centene
Attendees will hear first-hand accounts of the considerations, challenges and benefits of working together to establish infrastructure to streamline prior authorization workflows, remove latency and enable real-time data sharing.
Read More [fa icon="long-arrow-right"]