---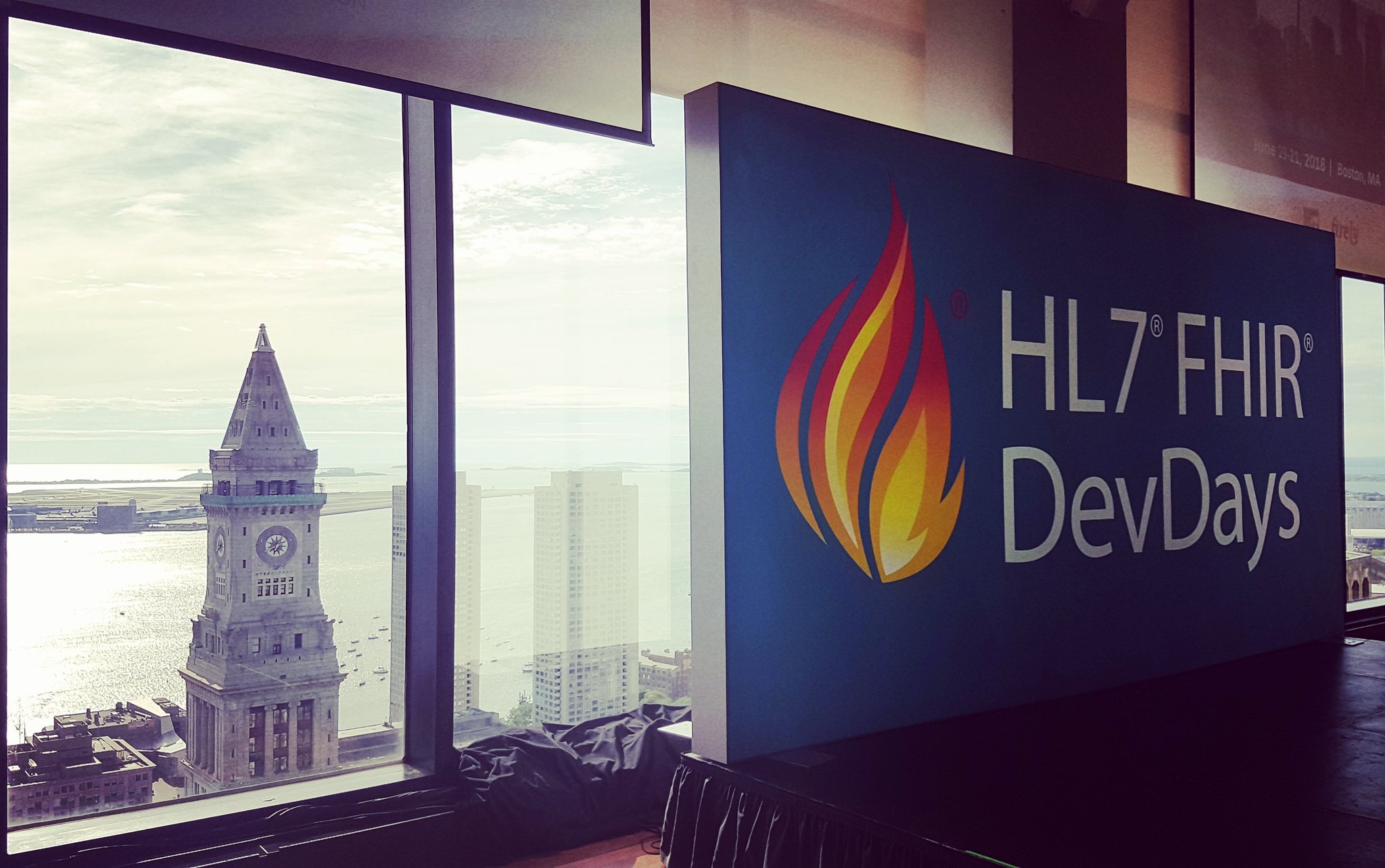 HL7® FHIR® DevDays Comes to the U.S.
Read More [fa icon="long-arrow-right"]

---
Boston is on FHIR!
HL7® FHIR® DevDays in Boston just concluded. This first US Edition of HL7 FHIR DevDays exceeded expectations in all respects. Attendance eclipsed all previous HL7 FHIR DevDays events and there was a waiting list. The content was stellar and was a window into the rapidly changing future of healthcare data liquidity and secure data access that is starting to become reality. Furthermore, the State Room venue on the 33rd floor above downtown Boston was spectacular.
Caption: View of downtown Boston from the State Room on the 33rd floor.
Read More [fa icon="long-arrow-right"]
---

The HL7® FHIR® Connectathon Consumer Centered Data Exchange Track
Covered entities face an ever-growing demand to enable digital health apps to access Protected Health Information (PHI). The technical and legal requirements to enable this are the focus areas for the Consumer Centered Data Exchange (CCDE) track at the HL7 FHIR Connectathon. This track initiated at the San Diego Connectathon (September 2017), and it made more progress recently (January 27-28) at the New Orleans Connectathon. Track participation may have been piqued by Apple's recent announcement that it will provide patients an "effortless solution bringing health records to iPhone", and that Apple will use FHIR services to enable this.

Caption: Participants at the HL7 FHIR Connectathon 17 in New Orleans, LA. Image credit: Kai Heitmann.
Apple's announcement couldn't be more closely tied to the work of the enthusiastic CCDE track participants, representing the entire healthcare industry including providers, payers, government, academia and app developers. Apple could benefit a lot from this track's work if iPhone users are to access PHI from covered entities beyond the initial 12 participants of the iOS 11.3 beta.
Why? Mainly because the CCDE track focuses on 3 key requirements:
It should be technically simple for a covered entity to verify that an app requesting access to a patient's PHI is indeed controlled by that particular patient;
The way an app accesses PHI should be compliant with data governance and privacy policies of the covered entity, as well as HIPAA guidelines, and;
The experience of an app user should be simple enough so that they clearly understand and acknowledge what they are sharing with the app.
Read More [fa icon="long-arrow-right"]