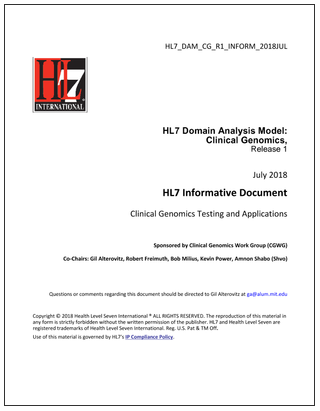 Document defines precision medicine use cases, supporting underlying
foundations for genomics in FHIR
This week, we published the HL7 Domain Analysis Model: Clinical Genomics after a rigorous ISO/ANSI-compatible balloting process. The document is part of an ongoing effort by the HL7 Clinical Genomics Work Group to identify common workflows and use cases to facilitate scalable and interoperable data standards for the breadth of clinical genomics scenarios. The Domain Analysis Model (DAM) is becoming a widely used reference for clinical genomics, covering a myriad of use cases, including emerging ones such as preimplantation genetic diagnosis, whole exome sequencing, RNA-sequencing and proteomics.
Read More [fa icon="long-arrow-right"]