HL7's Commitment to Diversity, Equity and Inclusion
Dear HL7 Members and Community:
Since its inception over 30 years ago, Health Level Seven International (HL7®) has worked towards improving lives and connecting diverse communities and people as a global leader in interoperability. Professional connection, social interactions and respectful dialogue are so important today more than ever, as citizens speak out on the persistent, pernicious racial injustice and unaddressed inequities. We mourn needless deaths like that of George Floyd and those who have come before him, and we share in the world's collective heartbreak.
Civil rights leader Martin Luther King once said that, "Of all the forms of inequality, injustice in healthcare is the most shocking and inhumane." In this sensitive and important time, HL7 takes this sentiment to heart, strengthening its focus and re-doubling efforts to fulfill our vision "of a world in which everyone can securely access and use the right health data when and where they need it."
We invite our valued membership and stakeholders across the healthcare continuum to join us, as we reaffirm our commitment to diversity, equity and inclusion as a key social and strategic business priority across our entire organization. You can read more about our commitment in our Statement on Diversity, Equity and Inclusion at: https://www.hl7.org/documentcenter/public/legal/HL7-Statement-on-Diversity-Equity-and-Inclusion.pdf
Sincerely,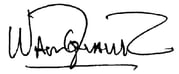 Charles Jaffe, MD, PhD Walter G. Suarez, MD, MPH
CEO Chair, Board of Directors
HL7 International HL7 International