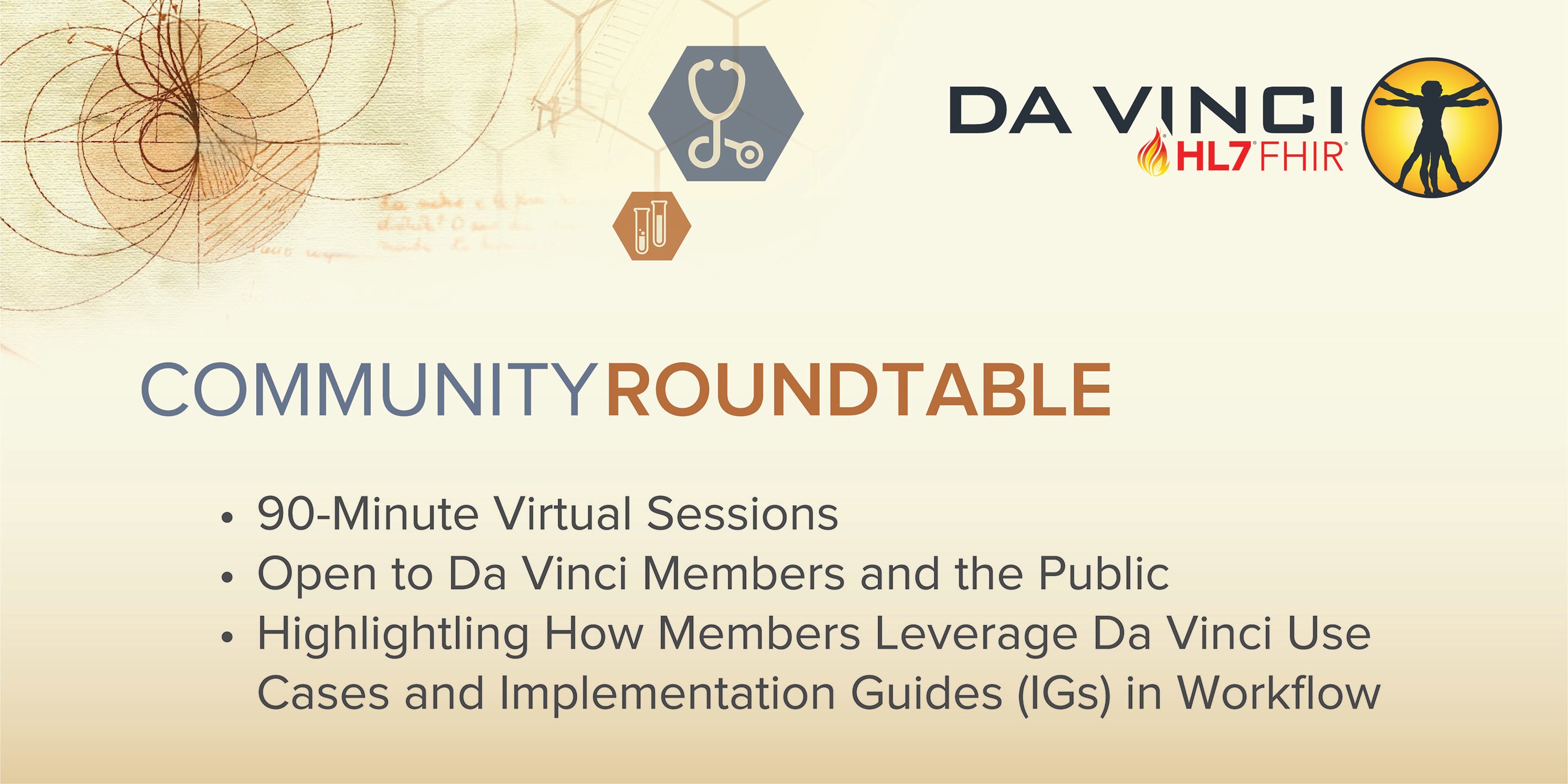 Anthem, Cedars-Sinai, and CareEvolution to share on project to implement Data Exchange for Quality Measures and Event Notification on Wednesday, October 28
Like peeling back the layers of an onion, exchanging information to support value-based care involves complex data challenges for providers and payers alike.
That's particularly true when it comes to navigating essential communications between providers and payers, using that dialogue to better coordinate care and achieve the best possible results for patients.
Two key areas that challenge everyone is ensuring that quality measures are met and that everyone in the chain is on the same page when it comes to events. Typically, these are hard for all parties in sharing relevant information.
HL7's Fast Healthcare Interoperability Resources (FHIR®) standard offers an approach that everyone can use to facilitate data exchanges. In an upcoming community roundtable scheduled for 4 to 5:30 p.m. ET on Wednesday, October 28, HL7 Da Vinci Project members Anthem, Cedars-Sinai and CareEvolution will discuss their efforts to put implementation guides for Data Exchange for Quality Measures and Event Notification in place.
Representatives from the three organizations will speak at the roundtable, entitled, "HL7 Da Vinci's Quarterly Update and Implementation Lessons from Anthem, Cedars-Sinai, and CareEvolution," and detail how they formed the project and implemented the technical requirements. They will share the lessons they learned that can be applied to future efforts in the industry to reduce the burden and increase the scale of data exchange for value-based care.
Participants for this session include:
Ray Duncan, MD, Executive Director, Tech R&D for Enterprise Information Services, Cedars-Sinai Health System
Brandon Raab, Engineer Lead, Enterprise Data and Analytics Solutions, Anthem
Vik Kheterpal, MD, Principal, CareEvolution
In addition to the case study, Da Vinci Project leads will provide a quarterly update on the progress being made toward developing implementation guides for a variety of use cases.
Da Vinci's Program Manager Jocelyn Keegan and Technical Director Dr. Viet Nguyen will deliver a quarterly update highlighting the progress and real-world use cases of Da Vinci Project efforts. They will also review how the project's work and available resources, including implementation guides, will help organizations meet the goals of the Patient Access API rules by the Jan. 1, 2021, federal deadline.
The HL7 Da Vinci Project engages more than 50 industry-leading providers, payers and partners to work together to accelerate the adoption of FHIR as the standard to support and integrate value-based care data exchange.
Register Today!
Registration for the October Da Vinci Project Community Roundtable is free, and can be accessed at https://register.gotowebinar.com/register/1868069566343849985.
About the Community Roundtable
The goal of the Da Vinci Project's community roundtables is to increase public awareness among payers, providers and vendors of the resources and progress coming out of Da Vinci's efforts. These 90-minute virtual sessions are open to Da Vinci members and the public and highlight how members leverage the Da Vinci use cases and implementation guides in action in workflow.
Typically, two or three organizations showcase their work and answer audience questions, allowing for a vibrant discussion and fostering industry understanding of the Da Vinci work products and resulting market solutions. Sessions are recorded and available online after the event.
Join the Community
To learn more and join the community, visit hl7.me/davincinews.