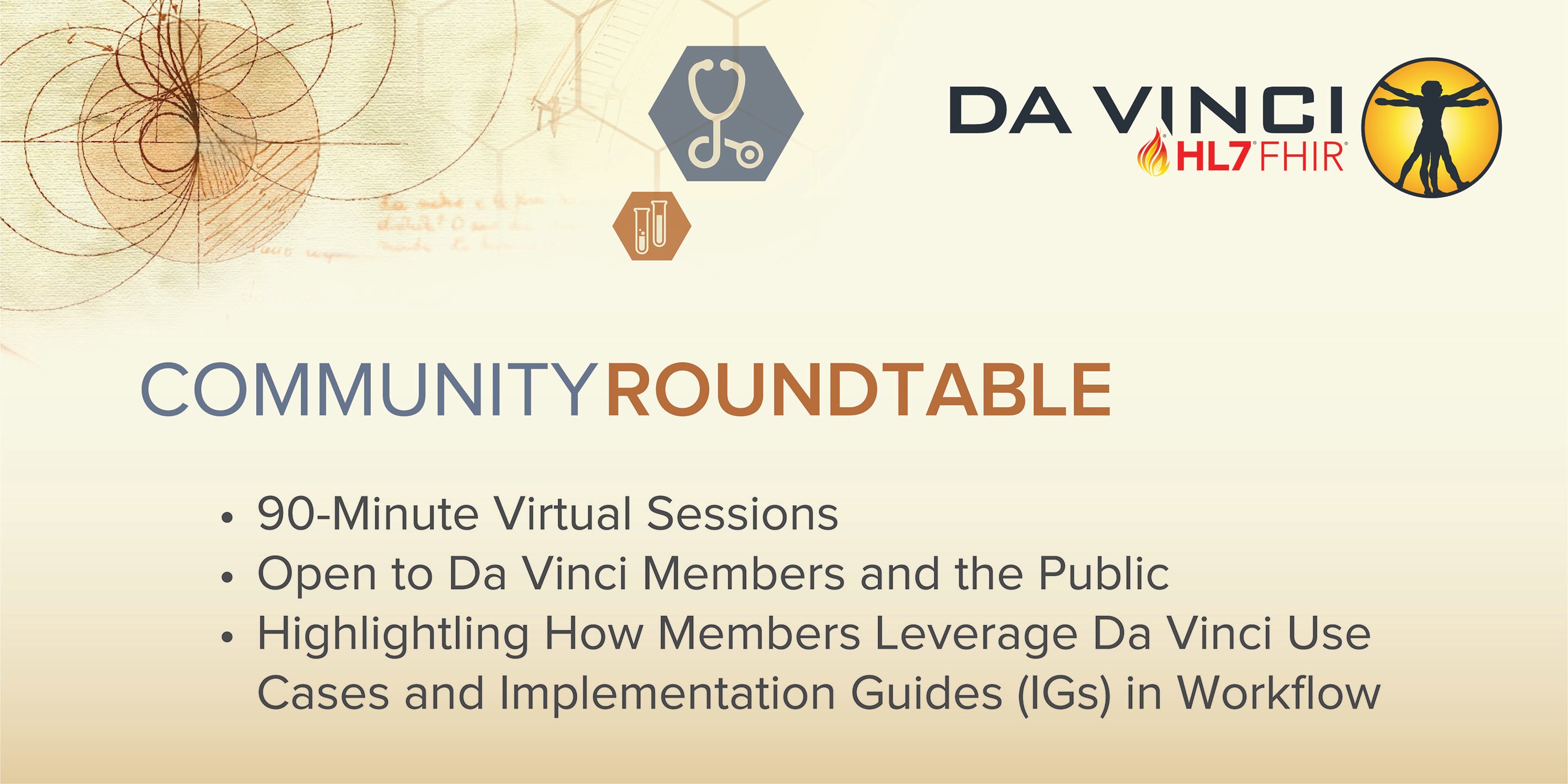 Join the Webinar Highlighting MCG Health's Prior Authorization Journey and Da Vinci's Two New Use Cases for 2021 on Wednesday, February 24 from 4:00 - 5:30 pm ET.
Healthcare organizations increasing their exposure to value-based care find many tasks complicating the transition, and reducing the burden of those changes is key to thriving under new reimbursement schemes.
New payment approaches incentivize both payers and providers to become more efficient, and that means reducing the number of manual interventions in exchanging data. In addition, value-based care is uncovering new reasons to make information more easily available, to bring new efficiencies to the system.
Examples of these capabilities will be featured in the HL7 Da Vinci Project's Community Roundtable on February 24. The title for the event is "What it Takes: Learn about MCG Health's Journey to Help Reduce Prior Auth Burdens and Discover New Da Vinci Use Cases."
The upcoming roundtable will offer an inside understanding of the 18-month effort at MCG Health to advance the use of the HL7 Fast Healthcare Interoperability Resource (FHIR®) standard in solutions that support burden reduction in facilitating the prior authorization process.
MCG's director of technology and operations, Raj Godavarthi, and director of product management, Marivie Lanter, RN, will share lessons they've learned over the long research and implementation period, and they'll talk about how they're demonstrating value and garnering project support.
The prior authorization process is receiving increasing scrutiny as a bottleneck for care and as a potential way to reduce unnecessary administrative expense. Automating the prior authorization process through FHIR implementation guides holds great promise to delivering value to both providers and payers.
The roundtable will also feature presentations from Da Vinci Project members Providence St. Joseph Health, Florida Blue and Da Vinci Program Management Office leads on the two newest Da Vinci use cases.
These initiatives include:
Patient Cost Transparency. An effort to standardize data exchange to provide accurate, timely access to the cost of medical care prior to service delivery for patients and providers.
Risk Based Coding. This initiative aims to create a framework for trading partners to exchange the necessary data required for chronic illness documentation, attestation and maintenance.
Presenters for this portion of the webinar include:
John Graham, program manager for value-based care and population health at Providence St. Joseph Health
Cat Douglas, consultant, provider cost transparency
Alice O'Carroll, interoperability team lead, Florida Blue
Vanessa Candelora, project manager for the HL7 Da Vinci Project
Phung Matthews, PharmD, informatic analyst for Point-of-Care Partners
Register for the Community Roundtable on February 24 at 4:00 pm ET!
Registration for the February 2021 Da Vinci Project Community Roundtable is free, and can be accessed at https://register.gotowebinar.com/register/549561613252425998.
About the Community Roundtable
The Community Roundtable is the monthly series of web seminars intended to increase public awareness among payers, providers and vendors of the resources and progress coming out of Da Vinci's efforts. The 90-minute virtual sessions, which are open to members and the public, highlight how members leverage the Da Vinci use cases and implementation guides in action in workflow to enable value-based care and advance interoperability.
Join the Community
To learn more and join the community, visit hl7.me/davincinews.