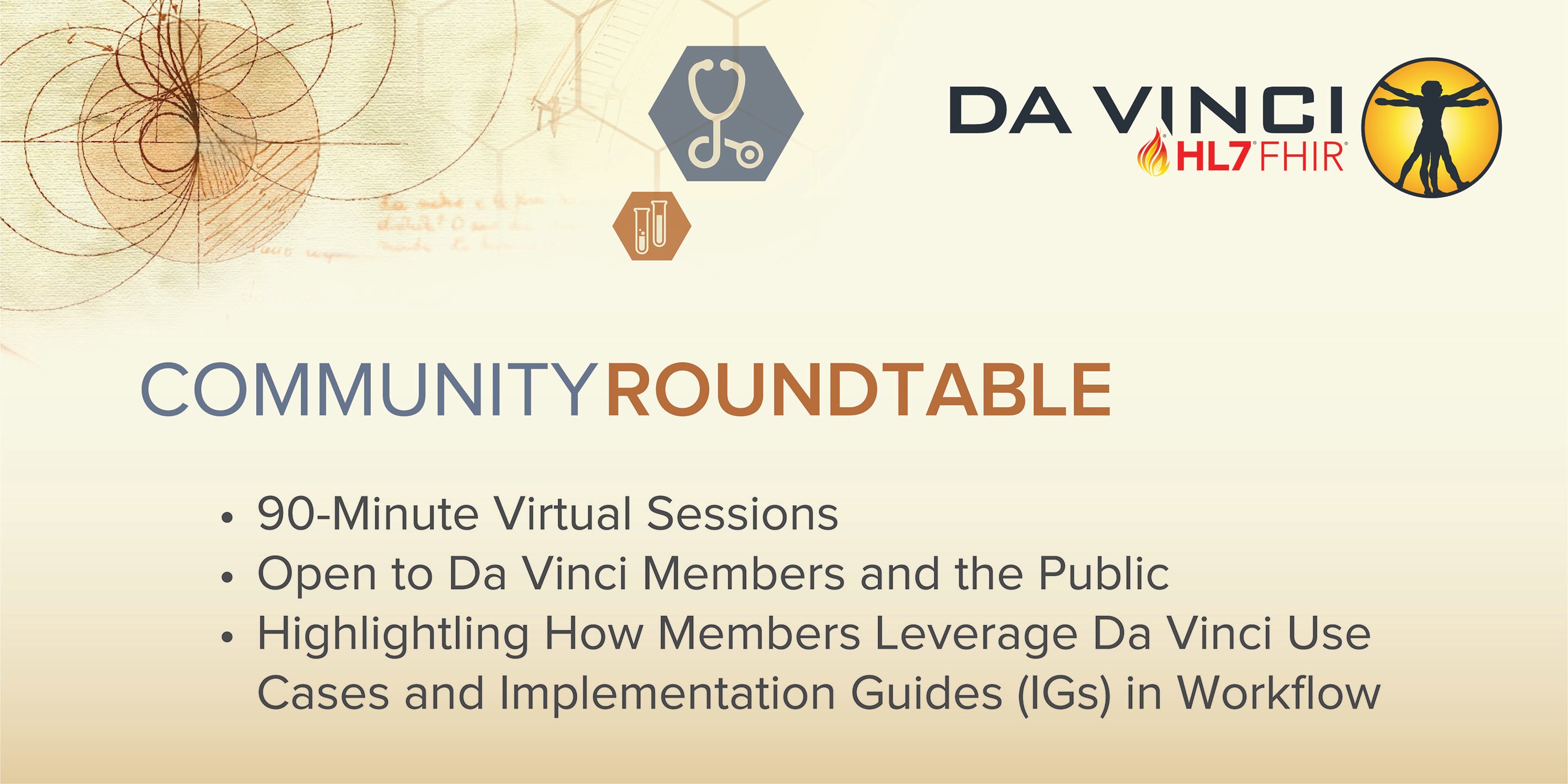 Joint Community Roundtable, Member Forum Event for the HL7 Da Vinci Project is November 18
Gaining traction for standardized approaches across a variety of healthcare organizations can be challenging but possible when common goals are identified, and everyone benefits from the collaborative effort.
That was the track taken by Humana, when the healthcare payer sought to win the support of healthcare provider organizations to adopt the HL7 Fast Healthcare Interoperability Resource (FHIR®) to achieve mutually beneficial goals as a result of easier information exchange.
The Da Vinci Project's November Community Roundtable will look at Humana's efforts to better integrate care for its members through the use of FHIR. The session is entitled, "Humana: Achieving Integrated Care Delivery Using FHIR: Why it's a Big Deal."
In the presentation, Humana will share how it's achieving an integrated care delivery strategy using FHIR and complementary technologies, enterprise evangelization, industry HL7 accelerators such as the
Da Vinci Project
, scaled agile and a product mindset.
Presenters for Humana include:
Lisa Stephens, senior vice president of clinical operations
Todd Soderquist, vice president of health care services technology
Bryan Thomas, director of interoperability product management
Patrick Murta, chief interoperability architect and fellow of enterprise architecture
Sonja Boyes, product manager of Rapid FHIR
The roundtable will be held in conjunction with the Da Vinci Project's monthly member forum, which will recap advancements made during a tumultuous 2020. Even though the industry faced massive challenges from the COVID-19 pandemic, the Da Vinci Project made significant progress in its work on implementation guides and advancing standards initiatives.
Project management officers Alix Goss and Jocelyn Keegan will provide a year-end review of the payer, provider and vendor presentations that highlighted achievements during the inaugural year of the Da Vinci Project's Community Roundtables.
Register Today!
Registration for the November Da Vinci Project Community Roundtable is free, and can be accessed at https://register.gotowebinar.com/register/6149106050513265680.
About the Community Roundtable
The goal of the Da Vinci Project's community roundtables is to increase public awareness among payers, providers and vendors of the resources and progress coming out of Da Vinci's efforts. These 90-minute virtual sessions are open to Da Vinci members and the public and highlight how members leverage the Da Vinci use cases and implementation guides in action in workflow.
Typically, two or three organizations showcase their work and answer audience questions, allowing for a vibrant discussion and fostering industry understanding of the Da Vinci work products and resulting market solutions. Sessions are recorded and available online after the event.
Join the Community
To learn more and join the community, visit hl7.me/davincinews.