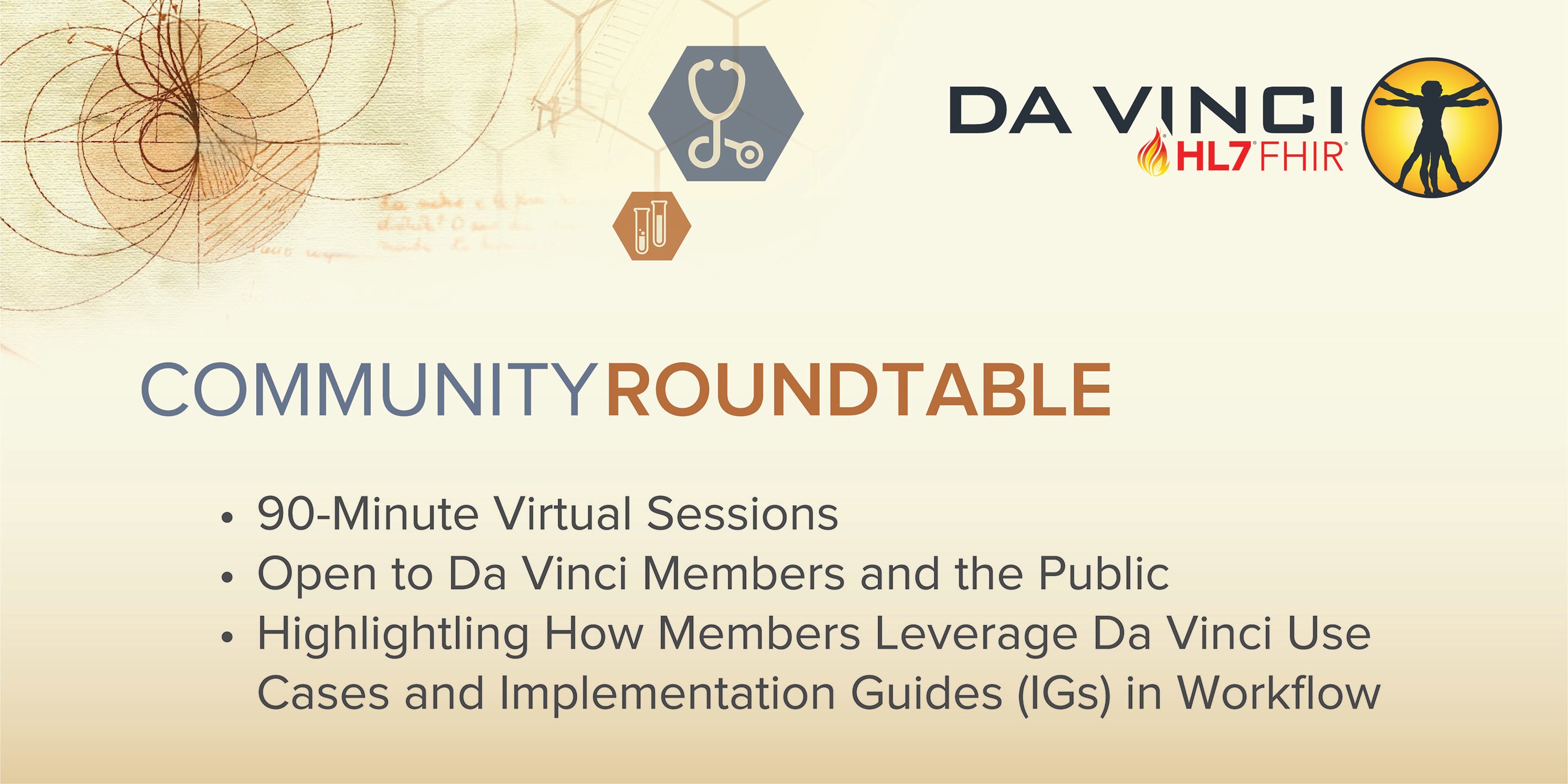 Presentation at HL7 Da Vinci Project's Community Roundtable Outlines Wide-Ranging Corporate Effort to Democratize and Liberate Data
For Humana, achieving interoperability is more than a nice-to-have way to exchange data every once in a while. It's something that the company – and the entire healthcare industry – needs to operate efficiently and effectively for patients and clinicians.
It expects that the use of the HL7 Fast Healthcare Interoperability Resources (FHIR) standard will be crucial for achieving widespread interoperability. Current information exchange approaches offer a patchwork solution that works in isolated instances. FHIR's promise is that it can provide standardized solutions that every industry participant can use.
"Exchange works at small scale because (information) roadways are rebuilt every time a connection is made," said Patrick Murta, Humana's chief interoperability architect and solutions architecture fellow, speaking at the November Community Roundtable for the Da Vinci Project, an accelerator program of HL7 seeking to expand the use of FHIR to support information exchange needed for successful value-based care.
FHIR, as use cases mature, offers the promise of "interoperability at scale; it provides a much more seamless approach, because we've agreed upon the 'roadway,' and we're able to use it in an integrated fashion across the healthcare ecosystem."
How Humana is Implementing FHIR
Humana – a health insurance company based in Louisville, Ky. – is pursuing several initiatives to expand the use of FHIR to enable members to access their healthcare information and to facilitate interoperability between providers. Murta and other Humana technical experts explained the multiple efforts at the roundtable.
Standards have long been used in healthcare to facilitate data exchange, such as HIPAA standards for transactions and X12 for administration, while clinical interoperability was supported by earlier versions of HL7 standards. FHIR and JSON are contemporary standards, and these and the other standards are coming together in an information model that will support analytics and improved care delivery, Murta said.
FHIR "is a contemporary technology that allows us to do things that we couldn't do in previous technologies," he said. "It can bring payer information into a provider workflow, and vice versa, as well as make information available to apps for patients, and get population health data to public health agencies," he said. "FHIR provides technical connectivity, but it also enables community connectivity."
Humana is "serious and dedicated to using interoperability to move the ball forward for our constituents," Murta added. "We recognize that interoperability is a strategic organizational asset. FHIR is not a technology thing, a must-do to fulfill a regulatory requirement. There are business and operational capabilities that this technology provides."
Humana is following some principles in building a platform to support interoperability initiatives, with a design intended to enable flexibility to both support current uses and potential future efforts. The company is building off several years of efforts to promote interoperability – it started on its FHIR journey in 2014, and now is well into a phase of adoption and scaling it within the organization and to other entities with which it works, said Brian Thomas, Humana's director of interoperability product management. Its process for bringing the products to maturity involves research, prototyping and iteration, with the end goal of sharing and leveraging standards-based data.
Humana looks for value from interoperability initiatives, added Jeffrey Kinnison, its principal for enterprise interoperability. "We've created several value streams, and then there are people within the organization who are on point and responsible for each of these value streams. Underneath each value stream, we're looking at the experiences we want to create and value we want to deliver."
Humana and Da Vinci Prior Authorization
For example, Humana is using FHIR to facilitate its work on simplifying prior authorization, said Sonja Boyes, project manager for Rapid FHIR, an internal Humana initiative that uses a small group of technical employees that is focused on Da Vinci Project use cases that can be turned quickly into prototypes. It expects that FHIR-enabled prior authorization will be implemented soon.
"Prior authorization is an important part of the utilization management system, but it causes a lot of administrative burden and it's not a great experience for any stakeholder that's involved in the process," added Lisa Stephens, senior vice president for clinical operations. "How do we get really good at prior authorization? Interoperability is key to all of this, and the work done by Da Vinci is crucial, and we have to have that in place."
Having standardized codes and implementation guides for prior authorization will benefit the entire industry, noted Todd Soderquist, Humana's vice president for health care services technology. "When you think about a provider, they're dealing with multiple payers" and faces prior authorization challenges with all of them. "What I love about Da Vinci is that it eliminates all the one-off solutions and gets toward standardization, and it turns technology into a problem solver." The use cases offer the promise of enabling a payer to interact with a provider's electronic health records system, while helping providers get quick responses from payers within their workflows.
Humana and Additional Da Vinci Project Implementations
Murta said he expects Humana to roll out several Da Vinci use case-based implementations in the next year, including Risk-Based Contract Member Attribution (ATR) by the first quarter of 2021; Payer Data Exchange (PDex), which it is currently in implementation and testing with one of its partners, aiming for the first quarter of 2021; Clinical Data Exchange (CDex), which aligns with its clinical documentation retrieval efforts, which is currently in development internally with a projected rollout by the third quarter of 2021; Data Exchange for Quality Measures (DEQM), to receive information needed for internal operations, by the end of 2021; and Payer Coverage Decision Exchange (PCDX), also by the end of next year.
In sum, Murta foresees that FHIR will create an ecosystem that will connect a variety of actors. "The interoperability platform has many capabilities and democratizes and liberates the data in our operating platforms. The goal is to have a platform that can serve the information up in a standard format so that we enable the consumer journey, we enable in-workflow integration and, quite honestly, use cases that we don't even have yet. When we talk about hyper-connectedness in a platform model, this is what we're talking about."
View the Recording
To watch the full recording and view the slide deck from the presentation, please click here.
About the Community Roundtable
The goal of the Da Vinci Project's community roundtables is to increase public awareness among payers, providers and vendors of the resources and progress coming out of Da Vinci's efforts. These 90-minute virtual sessions are open to Da Vinci members and the public and highlight how members leverage the Da Vinci use cases and implementation guides in action in workflow.
Typically, two or three organizations showcase their work and answer audience questions, allowing for a vibrant discussion and fostering industry understanding of the Da Vinci work products and resulting market solutions. Sessions are recorded and available online after the event.
Join the Community
To learn more and join the community, visit hl7.me/davincinews.