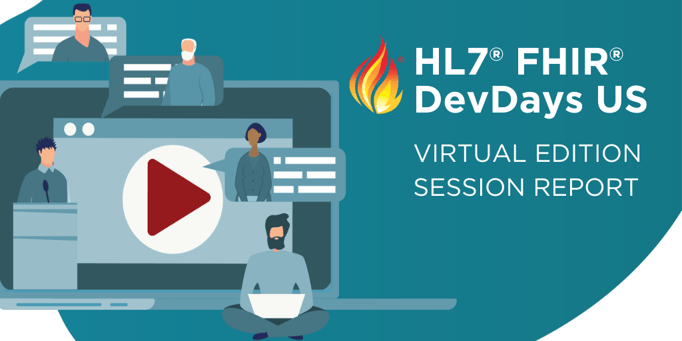 Report from Virtual FHIR DevDays 2020
A New York State initiative is aiming to change its approach for exchanging patients' health information among the state's health information exchanges, using HL7's Fast Healthcare Interoperability Resources (FHIR®) standard as the conduit.
In addition, the new approach being implemented for the State Health Information Network for New York (SHIN-NY) has taken less time to develop and is expected to enable the exchange of more granular patient data than is possible with the current approach.
Speaking at the HL7 FHIR DevDays virtual meeting on June 15, Luke Doles, senior director of services management for the New York eHealth Collaborative (NYeC), said further implementation of the FHIR-based framework has been delayed because of the urgency to shift resources to support the state's COVID-19 response. However, the initiative has thus far proven that the concept can be expanded to provide more information across SHIN-NY.
SHIN-NY – operated by NYeC as a contractor to the New York State Department of Health – serves six regional health information exchanges in the state that are independent and use various technologies to support their regional initiatives. The first effort to enable patient information exchange began about six years ago and was called IHE Cross Community Access. According to Doles, it took 18 months to implement and the final product was limited in its use and cumbersome for the viewer because they might have needed to retrieve and view multiple documents from different regional health information organizations (RHIOs) that contains a patient's clinical data.
To achieve the exchange, Doles noted that NYeC developed an orchestration hub and record locator service – basically a master patient index. A RHIO requesting the information sends a query to the central hub, and then the request is sent on to the other exchanges. Problems arose, including several issues that could cause document retrieval to fail. Because entire documents are exchanged, specific data has to be parsed out, and information like lab values and vital signs can only be extracted through a cumbersome process.
Last summer, NYeC decided to shift gears and create a FHIR framework – with this approach, each RHIO would set up a FHIR endpoint. "This would allow the same functionality as retrieving documents and parsing for discrete data, except with much lighter weight transactions and hopefully with more reliability," Doles explained. The FHIR-based approach was much simpler and was accomplished in only eight months, less than half the time needed to put the previous approach in place.
Even though the COVID-19 crisis has delayed progress on the FHIR approach, Doles believes in its potential. He noted that over the next year, SHIN-NY plans to build on the initial FHIR framework to support public health use cases such as COVID-19 reporting and flu surveillance. Doles said this will be "a centralized pull of data that will be aggregated and delivered to the DOH for public health. Eventually, we want to enable RHIOs to be able to do specific patient queries from their HIE through the centralized services and receive the specific FHIR resources with patient information."
Chat with the FHIR Community Today!