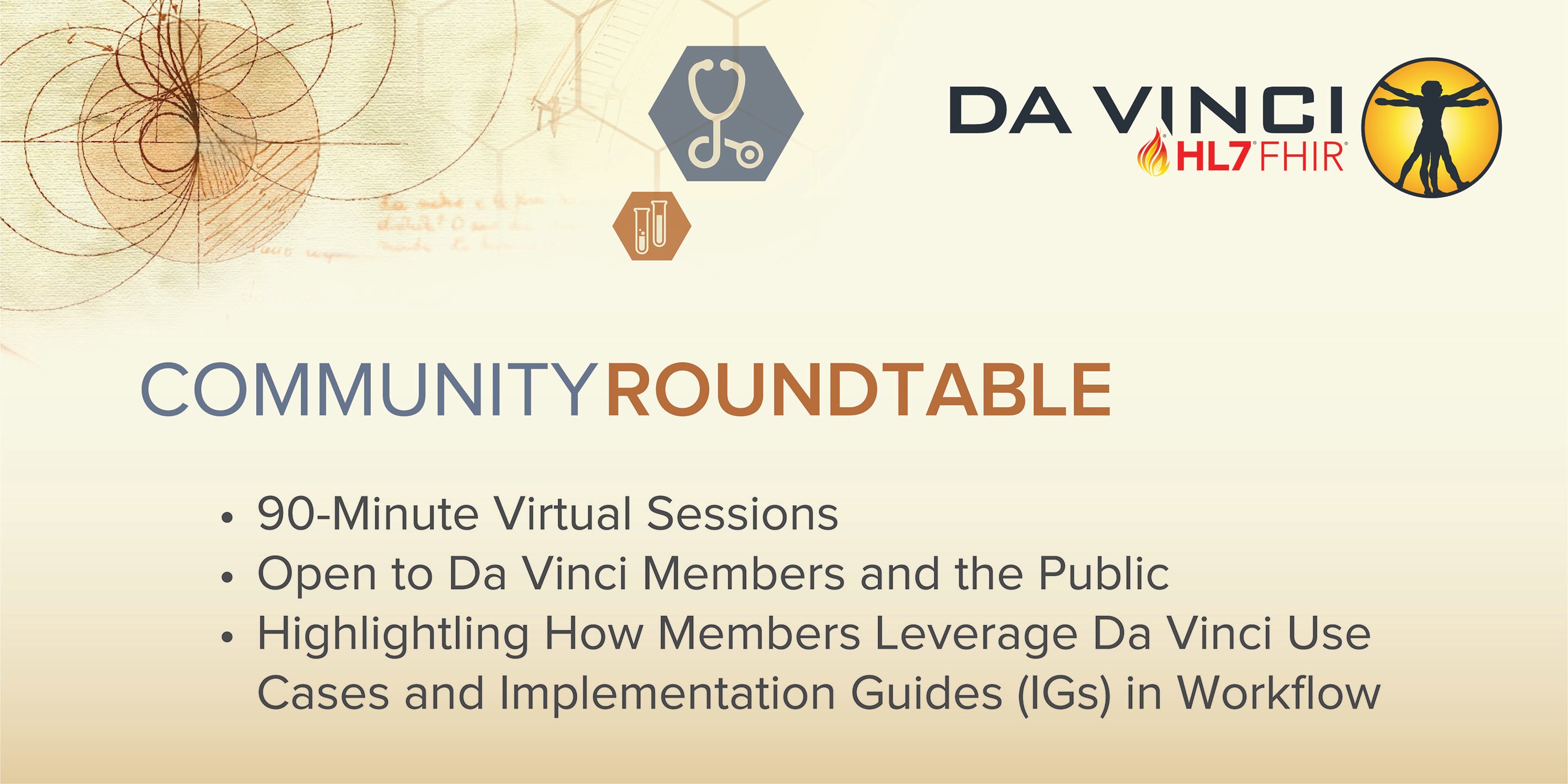 The Da Vinci Project's April Community Roundtable to be held April 27 from 4:00 – 5:30 p.m. ET
Why does interoperability require governance? Find out at this month's April HL7 Da Vinci Community Roundtable.
This month's session, Effective Interoperability Governance: The People, Processes and Data, features multiple vantage points to approaching interoperability governance and its complexities in our HL7 FHIR API landscape around people, processes and data.
Learn about the meaning of governance and the importance, challenges and lessons learned when applying these guardrails from four different perspectives: an Accountable Care Organization, an academic medical center, a payer and an IT vendor. Critical considerations around process controls, systems and frameworks will also be addressed.
Presenters include:
Michael Gould, Business Lead – Interoperability, Blue Cross Blue Shield Association
Michael B. Marchant, Director, Health Information Exchange, UC Davis Health
Charlotte Morris, Data Governance Program Director, MultiCare Connected Care
Lukasz Nosol, Senior Director, Software Development - Enterprise Clinical Integration and Interoperability, Optum
Register Today for the April Community Roundtable!
Registration for the April 2022 Da Vinci Project Community Roundtable is free and can be accessed at https://attendee.gotowebinar.com/register/2262897607043205901
About the Community Roundtable
The goal of the Da Vinci Project's community roundtables is to increase public awareness among payers, providers and vendors of the resources and progress coming out of Da Vinci's efforts. These 90-minute virtual sessions are open to Da Vinci members as well as the public and highlight how members leverage the Da Vinci use cases and implementation guides in action in workflow.
Typically, two or three organizations showcase their work and answer audience questions, allowing for a vibrant discussion and fostering industry understanding of the Da Vinci work products and resulting market solutions. Sessions are recorded and available online after the event.
Join the Community
To learn more and join the community, visit hl7.me/davincinews.