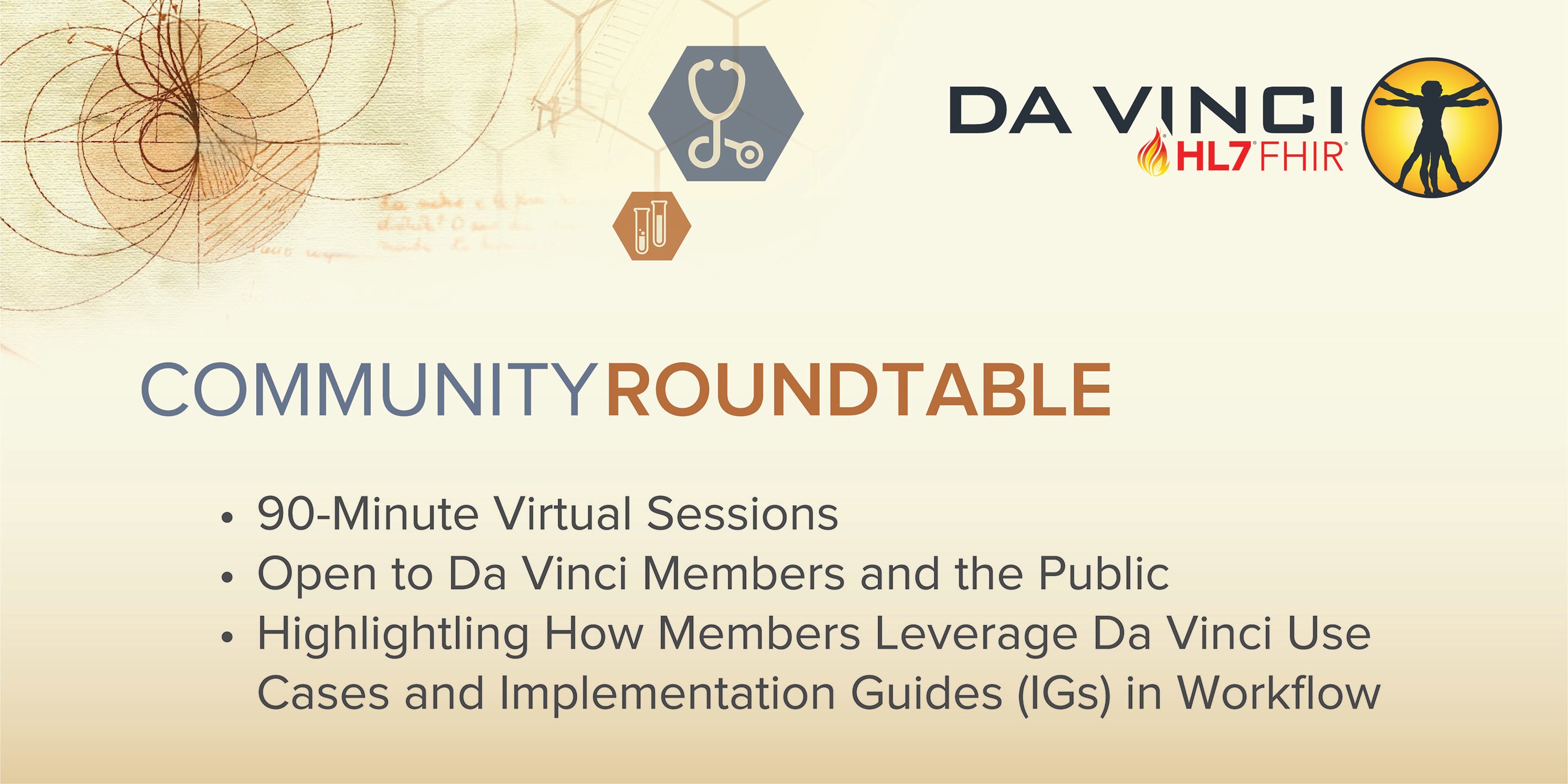 The Da Vinci Project's September Community Roundtable to be held September 28 from 4:00 – 5:30 p.m. ET
As fee for service shifts to value-based care, value-based contracts have emerged as a mechanism that providers and payers may use to better align their contracting structures with broader changes in the healthcare system.
"Dive Into Performance Reporting for Value-Based Contracts," this month's Da Vinci Community Roundtable presentation by representatives from Humana, Providence and the Da Vinci PMO, provides you with front-row access to HL7 Da Vinci Project's newest use case that aims to develop an HL7 FHIR Implementation Guide to support value-based performance reporting for quality and risk contracts.
The session provides a brief high-level perspective regarding the value-based performance reporting component, and then highlights the genesis, development and project scope of the use case.
Featured Presenters include:
Heather Kennedy, Principal Interoperability Architect, Humana
Vincent Powell, Manager, Population Health Informatics, Providence
Semira Singh, Director, Population Health Informatics, Providence
Teresa Younkin, Project Co-Lead, HL7 Da Vinci Project PMO and Senior Consultant, Point-of-Care Partners
Register Today for the September Community Roundtable!
Registration for the September 2022 Da Vinci Project Community Roundtable is free and can be accessed at https://register.gotowebinar.com/register/4554267747818279181
About the Community Roundtable
The goal of the Da Vinci Project's community roundtables is to increase public awareness among payers, providers and vendors of the resources and progress coming out of Da Vinci's efforts. These 90-minute virtual sessions are open to Da Vinci members as well as the public and highlight how members leverage the Da Vinci use cases and implementation guides in action in workflow.
Typically, two or three organizations showcase their work and answer audience questions, allowing for a vibrant discussion and fostering industry understanding of the Da Vinci work products and resulting market solutions. Sessions are recorded and available online after the event.
Join the Community
To learn more and join the community, visit hl7.me/davincinews.