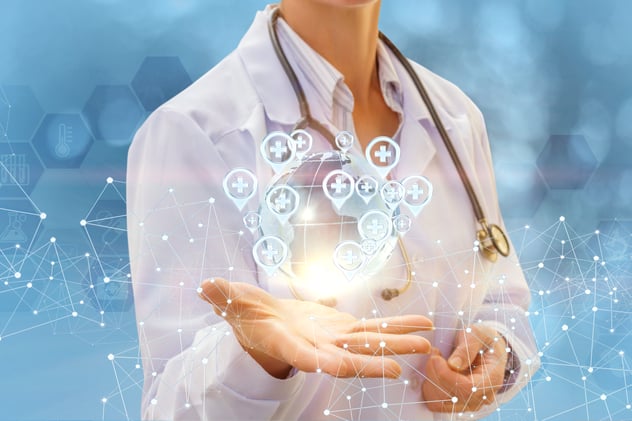 Latest advances in the use case and the success of Mayo Clinic's adoption of minimal Common Oncology Data Elements (mCODE) to improve routine oncology clinical care focus of June Community of Practice
Prior authorization continues to be a pain point across the health care spectrum, and this month's CodeX Community of Practice meeting will be highlighting prior authorization and how a standards-based approach is improving care at the Mayo Clinic.
According to a 2022 American Medical Association survey, 94% of physicians reported care delays associated with prior authorization, and 80% said these requirements can at least sometimes lead to patients abandoning treatment.
When treating cancer, the delays could be deadly.
Within CodeX, the Prior Authorization in Oncology use case focused on prostate cancer treatment is making strides in its iteratively phased proof-of-concept (POC). A goal of the use case is to automate prior authorization for cancer treatment so that 80% of approvals do not require manual inspection, expediting care for patients and reducing physician burden. CodeX participants are proving the utility of the Implementation Guides Coverage Requirements Discovery (CRD), Documents Template Requirements (DTR) and Prior Authorization Support (PAS) as developed by the HL7 Da Vinci Project Burden Reduction use case as well as in the Centers for Medicare and Medicaid Services December 2022 proposed rule Advancing Interoperability and Improving Prior Authorization Processes.
Using synthetic data in a test environment, POC 2.0 goal was to test end-to-end connectivity between the payer and EHR/user test site by June 30. The CodeX PMO and use case members are excited to report POC 2.0's success prior to June 30.
Just this month, EHR Varian has successfully launched the CodeX PA Smart App from Aria, testing and using authenticated user information and facilitating context sharing between Aria and the app. The HL7 FHIR Server was able to query basic patient information and diagnosis information. The POC 3.0 is commencing with a target date of July 31, 2023 with an expanded goal of utilizing clinicians to test the questionnaire (DTR) process, through multiple rounds of test scenarios (patient, diagnosis, treatment) and obtain feedback from users to evaluate potential changes that may be needed to improve the process prior to a 2024 pilot.

Learn More at the CodeX Community of Practice (CoP) on Friday, June 30
Do you want to learn more about all of the work in the CodeX Prior Authorization in Oncology use case, along with learning how a standards-based approach is improving patient care at the Mayo Clinic?
If so, join us for the CodeX Community of Practice (CoP) on Friday, June 30, 2023, at noon ET. During this event we will showcase two exciting works in progress.
Dr. Amyé Tevaarwerk, senior associate consultant, Medical Oncology, and associate professor, Mayo Clinic Cancer Center, will present Capturing minimal Common Oncology Data Elements (mCODE) in Routine Clinical Practice, providing insight into success realized at the Mayo Clinic after implementing and adopting mCODE to improve capture and reporting of routine clinical care in medical oncology. Their work scaled beyond the initial pilot group, resulting in robust data available near real-time to inform patient care today and into the future. Learn more about the pilot successes and challenges and how this work may be applicable to improving routine care at your health site.
Dennis Blair, digital oncology solutions manager, and Anup Mahansaria, healthcare interoperability leader, at eviCore will provide an update of Prior Authorization in Oncology Use Case. Successes in leveraging FHIR-based information exchange enable electronic, automated, near real-time prior authorization for patient care. Data standards, including mCODE and the HL7 Da Vinci Project FHIR Accelerator Implementation Guides, support the use case proof of concept with synthetic patient data. The lessons learned and pilot plans discussed will likely resonate with all who experience prior authorization challenges, especially those preparing to meet prior authorization federal mandates.
Register Today!
To join CodeX, contact codex@hl7.org.