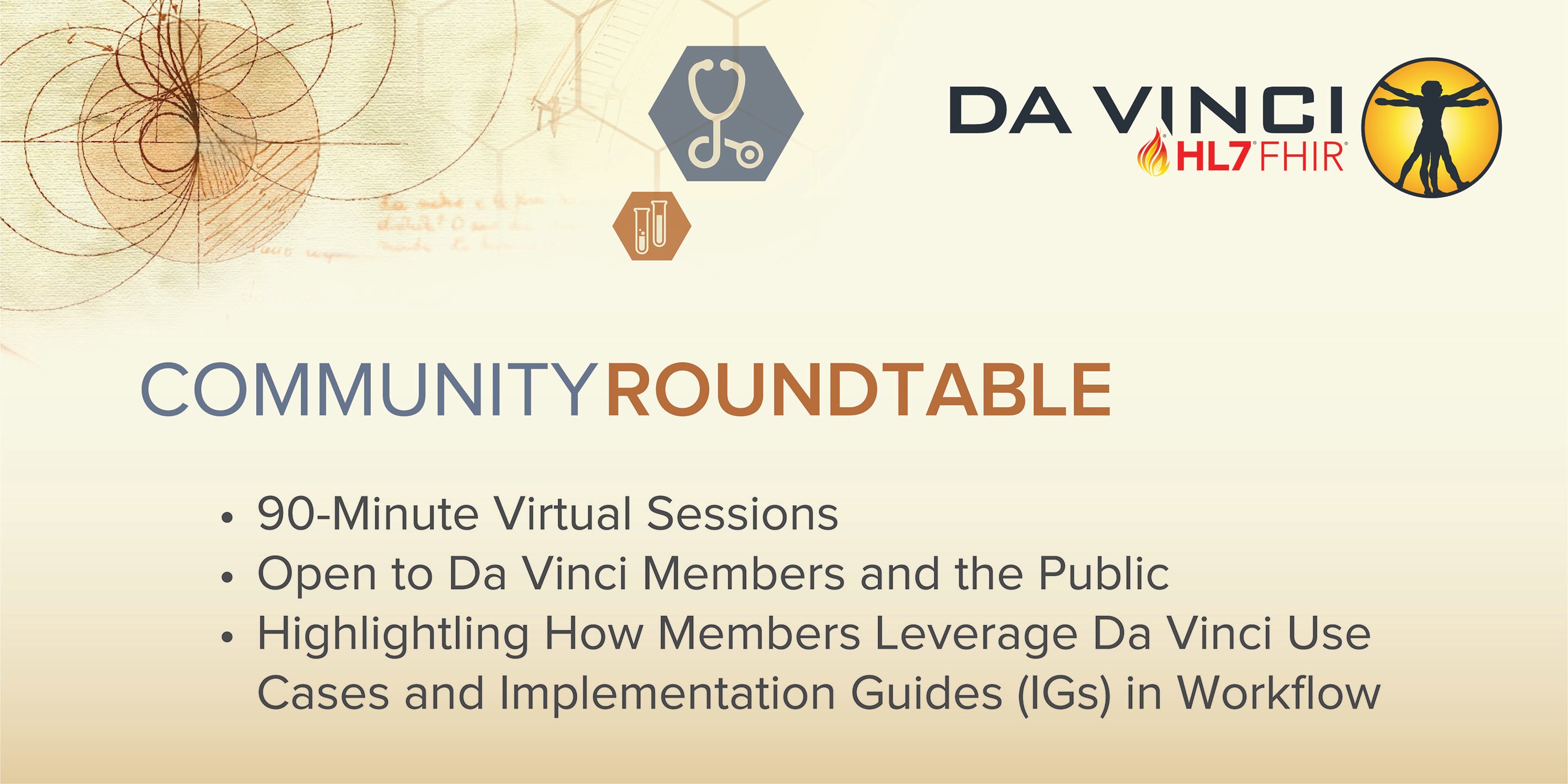 HL7 Da Vinci Roundtable on July 28 from 4:00 to 5:30 p.m. ET to Feature Payer-to-Payer Data Exchange
Join the Da Vinci Project next Wednesday at its July Community Roundtable titled "Payer-to-Payer Data Exchange: Rising to the Opportunities and the Challenges." The session will focus on the use of HL7's 's Fast Healthcare Interoperability Resources (FHIR®) for payer-to-payer data exchange, highlighting the Payer Data Exchange (PDex) use case.
Presenters for the session include:
Michael Gould, business lead - interoperability at Blue Cross Blue Shield Association
Patrick Murta, chief interoperability architect & solutions architecture fellow, Humana
Heather Kennedy Tanner, director of enterprise architecture, BlueCross BlueShield of Tennessee
The roundtable will feature a current snapshot of Da Vinci's efforts to create a nationwide interoperable approach among payers using
PDex-based data exchange. Discover the dynamics you'll encounter in achieving payer-to-payer exchange compliance such as consent and endpoint discovery. You will gain a foundational understanding of the regulatory requirements, learn about technical and business challenges and benefits from real-world implementers, and gain insight into how the industry is working together.

Register Today for the July Community Roundtable!
Registration for the July 2021 Da Vinci Project Community Roundtable is free and can be accessed at: https://register.gotowebinar.com/register/2364150527203167247.
About the Community Roundtable
The goal of the Da Vinci Project's community roundtables is to increase public awareness among payers, providers and vendors of the resources and progress coming out of Da Vinci's efforts. These 90-minute virtual sessions are open to Da Vinci members as well as the public and highlight how members leverage the Da Vinci use cases and implementation guides in action in workflow.
Typically, two or three organizations showcase their work and answer audience questions, allowing for a vibrant discussion and fostering industry understanding of the Da Vinci work products and resulting market solutions. Sessions are recorded and available online after the event.
Join the Community
To learn more and join the community, visit hl7.me/davincinews.