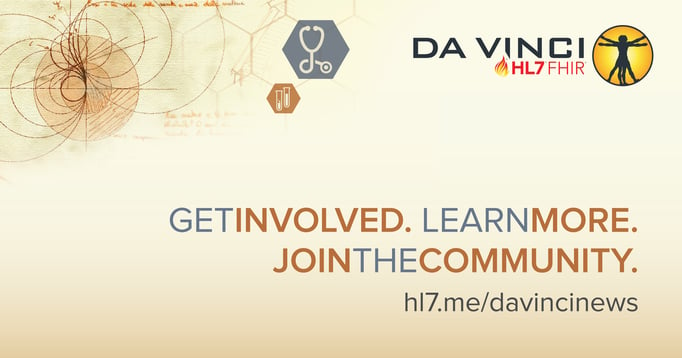 Recap of the April HL7 Da Vinci Project Community Roundtable
Two use cases being developed through the HL7 Da Vinci Project have the potential to help healthcare payers meet requirements of new federal regulations and improve patient care by facilitating the exchange of notifications between providers and payers.
Much of the code work has been tested and is ready for use, said John Kelly, principal business advisor for Edifecs, a healthcare technology firm. "What you're seeing today is production-ready code, running on servers that are production-ready for implementation. We're showing you examples (of use cases) that, as long as people agree on, can be real today."
The use cases are being advanced under the HL7 Da Vinci Project, which seeks to speed the adoption of HL7's Fast Healthcare Interoperability Resources (FHIR®) standard in value-based care applications. One use case aims to help one payer exchange patient data with another health plan, while the other use case is designed to ensure patients' primary care physicians receive alerts from payers when their patients receive care.
At a virtual roundtable on April 22 with 300 attendees, presenters detailed tests of the two use cases in Florida. The rollout of these uses of FHIR to enable data exchange through application programming interfaces is timely because new final federal regulations will require payers to use FHIR and APIs to exchange data.
"The healthcare industry overall is just embarking on the journey into the API world," said Amit Shah, senior director of shared applications and services at GuideWell – the parent to Florida Blue, the leading health insurer in Florida. Implementation guides, which represent a set of blueprints for how FHIR resources should be used to solve a particular problem, can help payers map FHIR resources to data fields and thus make it easier to use the FHIR codes.
The CMS provided updates on the timeline for when payers must offer access to information via APIs. Efforts by the HL7 Da Vinci Project are helping to achieve consensus around technology approaches on how to improve data exchange in healthcare.
One of the Da Vinci use cases facilitates the movement of a member's clinical data to another payer, which is an increasingly likely scenario for Medicare beneficiaries who are opting to choose Medicare Advantage plans in lieu of staying with Medicare fee-for-service plans. Typically, these transitions require members to contact their old plans to have records – often paper records – prepared for the transfer. The process is inefficient, as documentation on treatment and existing care authorizations may not be included, Shah said. Coverage decisions typically depend on a member's clinical conditions, medical history, and claims history.
Payer Coverage Decision Exchange (PCDE)
The use case, the Payer Coverage Decision Exchange (PCDE), addresses a requirement in the new rule that payers use an API-enabled approach to transfer the information. Upon receiving a request from a member who wants information transferred, the health plan sending the information creates a FHIR bundle with the member's information. authenticating the member's request, the information can be sent to the new payer.
GuideWell is partnering with Edifecs' technology solutions to test the technology and run test data exchanges with technology and services from Mettle Solutions, exercising the implementation guide. Any organization can leverage these same building blocks to achieve the data exchange.
The FHIR-based platform can perform the data exchange with minimal human intervention, said Sreekanth Puram, head of technology and product development for Mettle Solutions.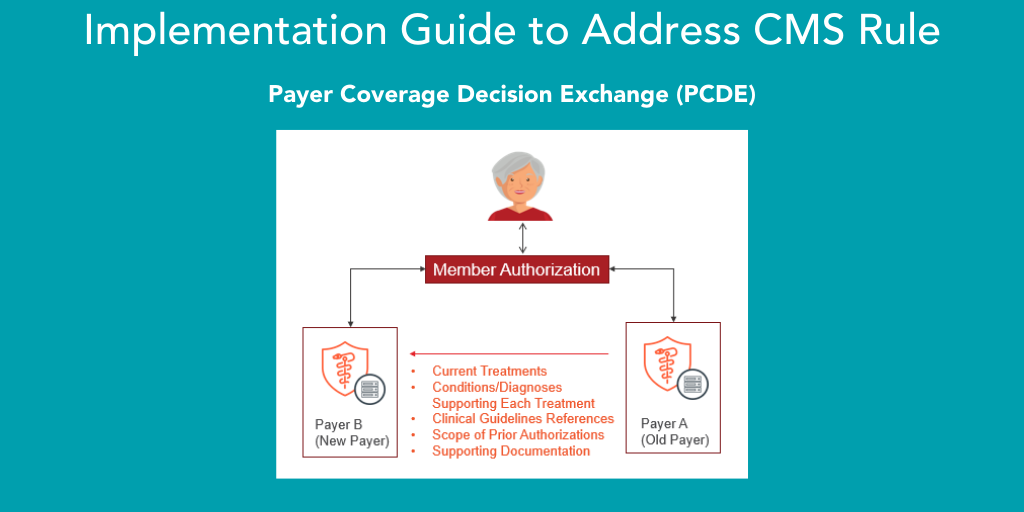 Notifications
The second use case showed how FHIR can support a wide range of interactions when providers need an alert about a change in a patient's condition or the need for emergency care or admission at an acute-care facility (Notifications). The need for a quick and efficient alert system is critical nowadays, as healthcare organizations deal with often-rapid changes in patients suffering with complications from COVID-19.
In Florida, for example, hospitals send such patient information to the state's health information exchange (HIE), and from there, it can go on to a payer. However, Shah noted providers in the state may not be able to get direct alerts on their patients from the HIE.
In this example, an emergency provider typically would send a message to a payer that a member was admitted for treatment to an emergency department. Then, with the Da Vinci Project's Notifications use case, the payer can send an alert to the member's primary care physician of record as well as to any other clinical settings that provide care for the member.
The information can be pushed to the providers or can be provided on an as-requested basis, said Kelly of Edifecs. FHIR-based information exchange of this type can be critically important for frontline clinicians who will want to know if their patients have been admitted or treated for a COVID diagnosis, he added.
In an example of the use case presented at the roundtable, a high blood pressure reading from a patient would indicate a change in a member's condition that would be reported to GuideWell, which then could use FHIR to alert his doctors, noted Rohit Shinde, vice president and business unit lead for healow Insights, which is participating in a test of the use case.
"This helps cover the last mile, enabling an interaction with the primary care physician," Shinde said. "It's important that the clinical team gets a holistic picture of what has happened to the patient outside the four walls of the clinic. With FHIR in this use case, the alerts are integrated into the clinician's workflow at the point of care. This helps both the provider and the payer bridge their data gaps."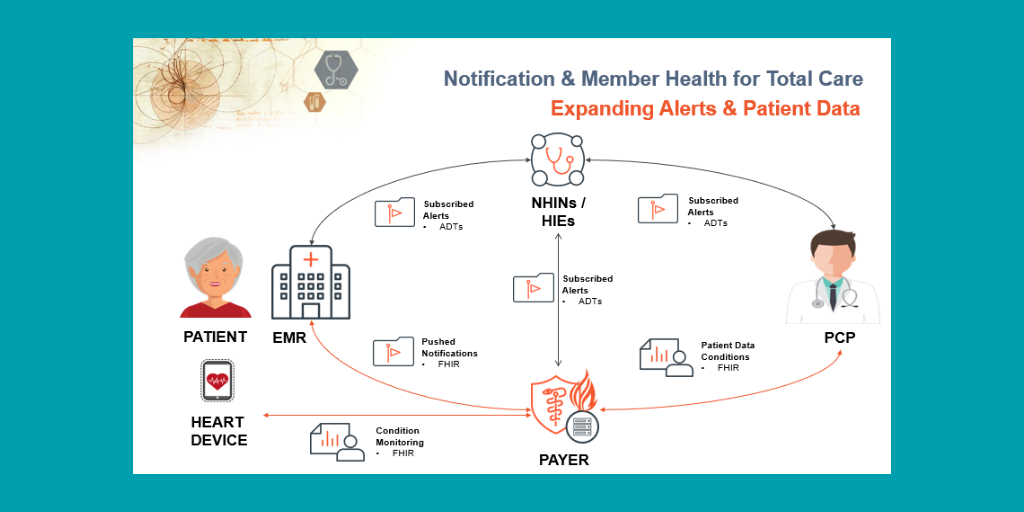 Conclusion
These use cases will help healthcare organizations achieve the overarching goal to reduce burden on providers and patients in coverage transitions and ensure providers and payers can share critical information with each other during an episode of care, said Jocelyn Keegan, program manager for the Da Vinci Project. "The role of standards-based implementation guides to create a clear path for providers, vendors, and payers is critical to create the tools necessary for value-based care and interoperability to succeed."
Register for the Next HL7 Da Vinci Community Roundtable on May 27
The HL7 Da Vinci Project will host its next Community Roundtable on May 27 from 4:00 – 5:30 pm Eastern Time. Cambia, HealthSparq and United will present on Data Exchange for Quality Measurement, Provider Directory and EMR Integration Service Layer (EISL) Lab Chase Service (LCS).
To register: bit.ly/3fXTyWq
To learn more and join the community, visit hl7.me/davincinews.