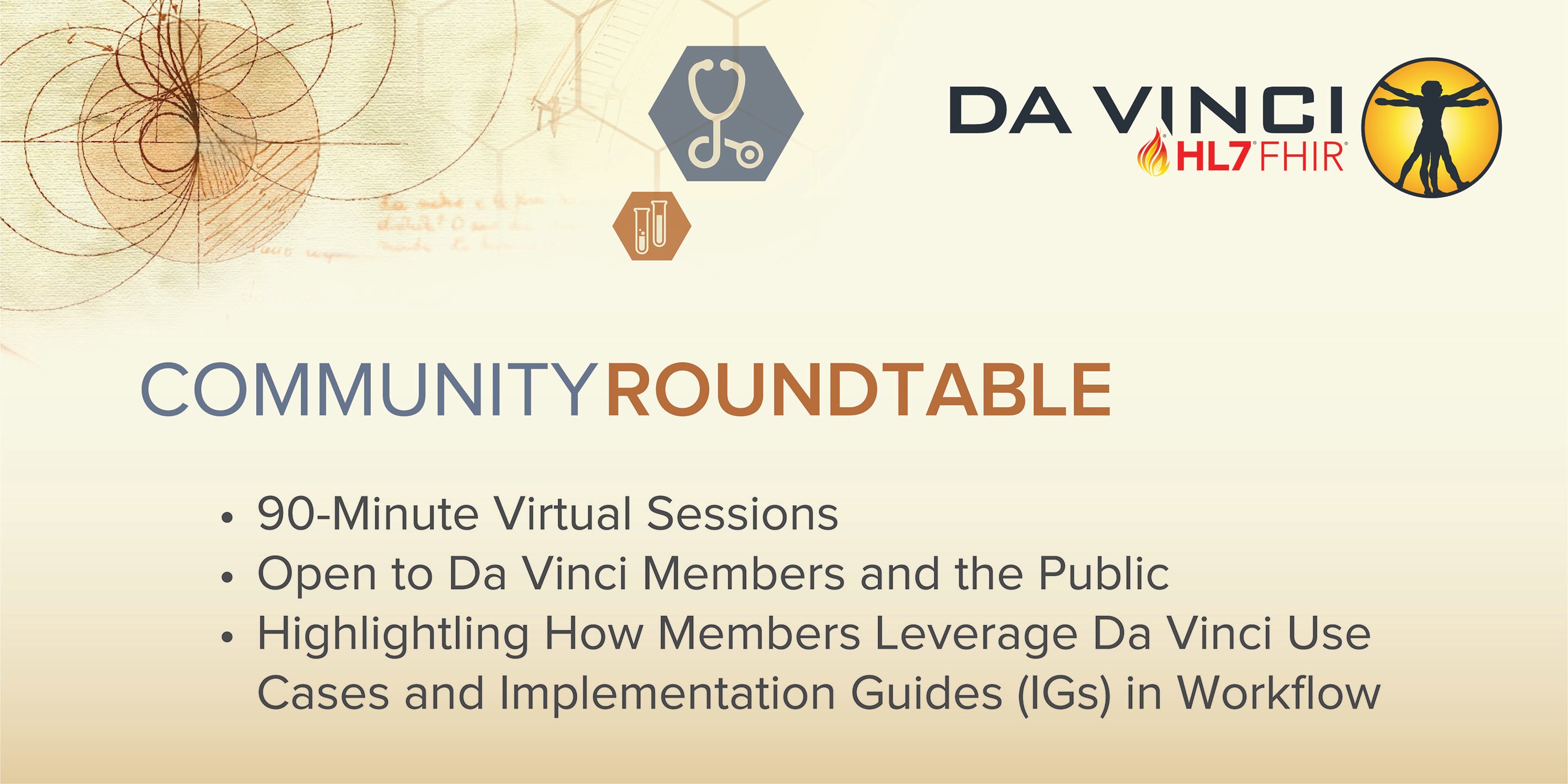 Recap of the July Session of the HL7 Da Vinci Community Roundtable
Joint project involves Rush Health, Cigna and InterSystems to use HL7 FHIR Resources to coordinate on three quality measures.
The healthcare industry increasingly has long recognized the importance of data measurement in improving healthcare quality. But it's not enough for organizations to gather and hoard data – it needs to be shared between providers and payers.
Data sharing, as instantaneously as possible, has become more important as payers and providers collaborate in accountable care organizations and other arrangements that incentivize improving patient outcomes. To date, the exchange of information has been labor intensive, but the use of emerging data exchange standards is enabling more precise data exchange when and where provider teams need it.
Efforts to improve data exchange on quality measures are underway in a collaboration between Cigna, healthcare technology vendor InterSystems and Rush Health, a clinically integrated network of healthcare providers and hospitals in the Chicago area. The partners are using the HL7 Fast Healthcare Interoperability Resources (FHIR®) standard to support the initiative.
Representatives from the partnering organizations described their efforts to date at a Community Roundtable hosted by the HL7 Da Vinci Project on Wednesday, July 22. While FHIR connectivity had not been implemented in live production systems as of that date, the organizations had tested functionality in a non-production environment and continue to work, committing to regular meetings and consistent communication on the project until the scheduled go-live.
Data Exchange for Quality Measures (DEQM)
The organizations are implementing the Da Vinci Project's Data Exchange for Quality Measures (DEQM) use case with the goal of using it to initially share information on three quality measures – medication reconciliation, high blood pressure control and colorectal screening. Efforts to leverage the DEQM definitions and examples to share information among the partners have been underway since October 2019, the panelists said.
Rush Health has an extensive resource of data from its member hospitals and physician practices, using its clinical information network – built on technology from InterSystems – to share resources and collect clinical and performance data, which it uses to collaborate with payers, said Kamlesh Patel, Senior Project Manager of Rush Health. The organization also has approximately 123,000 attributed lives in value-based care contracts.
For its part, Cigna has a number of accountable care partnerships with a specific focus on delivering clinical quality to members, said Patrick Haren, an architecture director for the company. Cigna also is looking for ways to develop approaches that reduces the burden on clinical partners to share quality data, and this potential initiative with Rush Health is a way to develop standards-based approaches that it could use with other provider organizations.
Rush Health was a prime candidate to work on this project because it operates a private health information exchange built on technology from InterSystems, said Lynda Rowe, Senior Advisor Value-based Markets, for the company. The intent is to use a standards-based approach based on FHIR to exchange data.
Agreeing on an approach that employs FHIR has wider benefits for the industry as a whole, Patel said. "A standards-based exchange is what we're looking for in the current environment," he added. "Currently, we receive data in multiple formats from payers for different (reimbursement) arrangements. Managing these can be difficult and time-consuming."
From Cigna's perspective, using interoperability standards "could streamline the exchange of clinical quality data," Haren said. "Through this type of exchange, we can facilitate the use of data already captured in electronic health records – if it's already captured, it would be great to avoid approaches that require manual re-entry of that information. Interoperability at scale is a key target for us – we want to try and leverage standards that can be used across provider groups."
Providers want to be able to care for patients and have all data needed to do so effectively, and FHIR enables the data to be captured and shared in a consistent format, reducing burden on provider and payer team members, Haren added.
Members of the project team have been participating in a parallel process of working on planning as well as governance, Rowe said. Once the partners agreed on using the DEQM use case, the three quality measures were selected for a variety of factors, such as whether the measures were important to achieving quality, if data existed in medical records systems and whether the measures were part of existing pay-for-performance agreements.
For example, with medication reconciliation, Rush Health and Cigna sought to ensure that it was completed for all adults who are 18 years old or older, who were discharged from an inpatient facility, and who had a follow-up exam with a primary care physician within 30 days of discharge.
Among the many challenges that the FHIR DEQM use case must solve is using the payer's eligibility roster to define the cohort of eligible members and updating on an ongoing basis. From the provider's side of the equation, FHIR will enable the query of data from Rush Health's HIE, which stores data from Epic and other data sources, to identify patients that have these open quality measures, not just across Cigna, but any payer that uses DEQM.
The partners are relying heavily on the Da Vinci Project's implementation guide for DEQM, as well as other HL7 resources. "There's a great community of technical expertise on the FHIR specification," Haren said, adding that the partners are using the collaborative work done during the organization's Connectathons as an aid in advancing the project.
The technology teams of the partners are continuing to work toward the goal of getting the DEQM use case into production, Rowe said. As progress continues, Rush Health is considering how the project could be applied to other payers with which it works, while Cigna is looking how the project might be applied with other provider organizations.
As they work to move these measures into production, the partners are examining how the approach could be used to facilitate information exchange for additional quality measures.
Recording Now Available
Want more information? Access the live recording and slides here.
View current and inflight DEQM implementation Guides here.
To learn more about the HL7 Da Vinci Project and to join the community, visit hl7.me/davincinews.
About the Community Roundtable
The goal of the Da Vinci Project's community roundtables is to increase public awareness among payers, providers and vendors of the resources and progress coming out of Da Vinci's efforts. These 90-minute virtual sessions are open to Da Vinci members and the public and highlight how members leverage the Da Vinci use cases and implementation guides (IGs) in action in workflow.
Typically, two or three organizations showcase their work and answer audience questions, allowing for a vibrant discussion and fostering industry understanding of the Da Vinci work products and resulting market solutions. Sessions are recorded and available online after the event.
Join the Community
To learn more and join the community, visit hl7.me/davincinews.